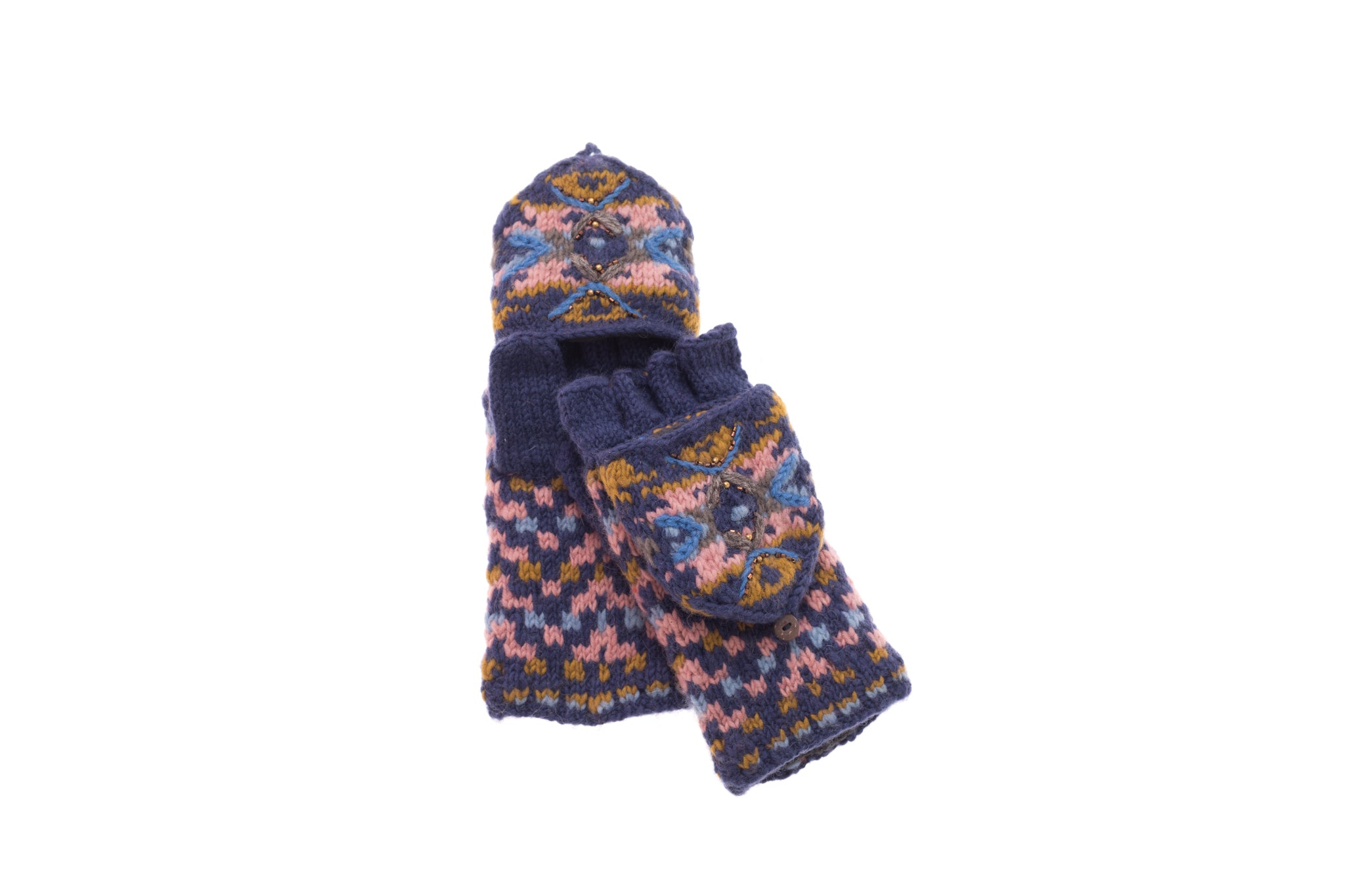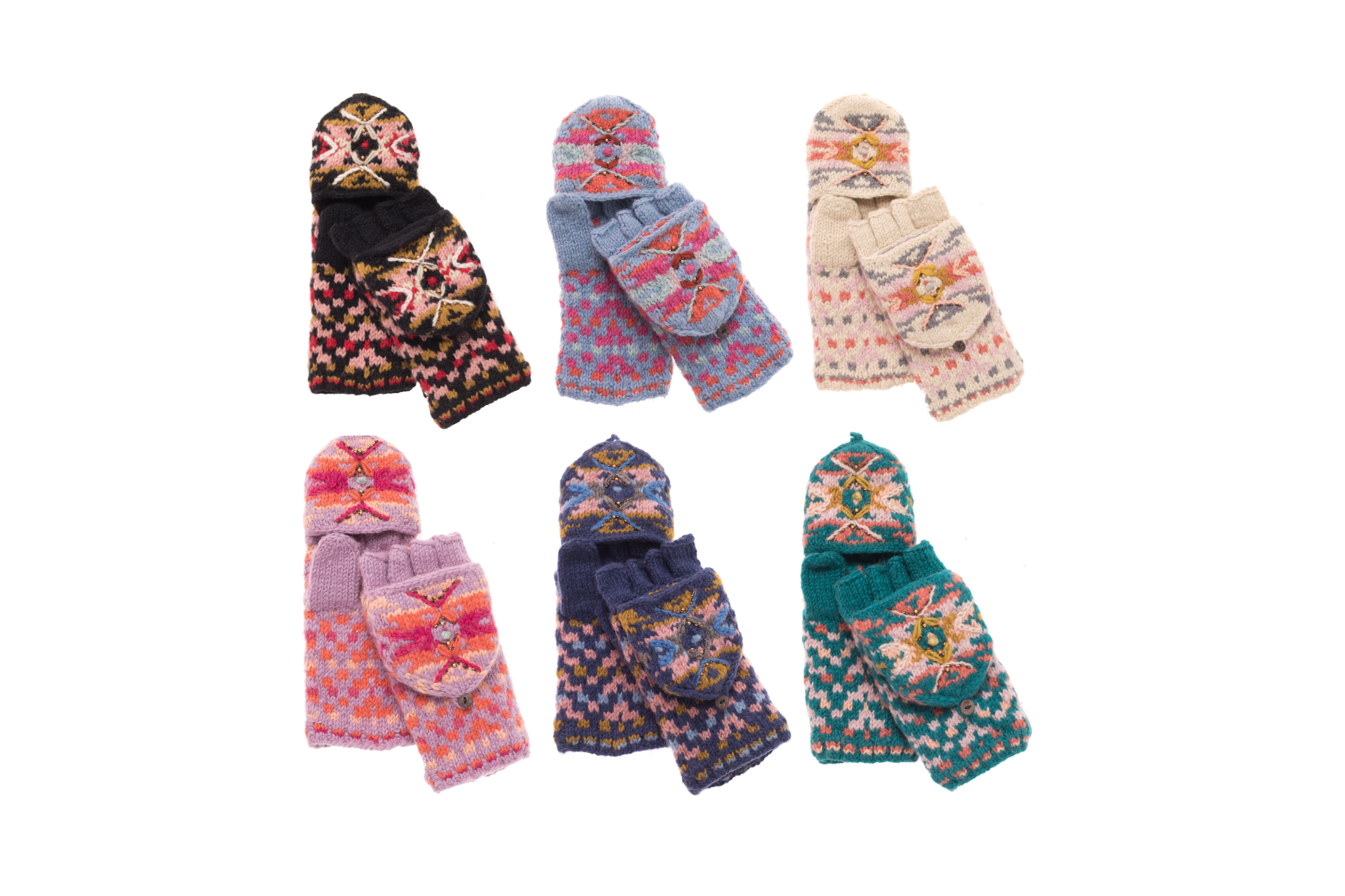 Sedona Convertible Mittens
This item is on back order and shipping in 2-3 weeks.
Inspired by vintage southwestern textiles, the Sedona knit patterns reflects similar motifs to ikat textiles. The feminine execution mixed with beading and embroidery gives this hat a unique artistic feel. Fingerless glove converts to a mitten with the fold-over flap.100% Wool, Fleece Lined. Made in Nepal.
Sedona Convertible Mittens