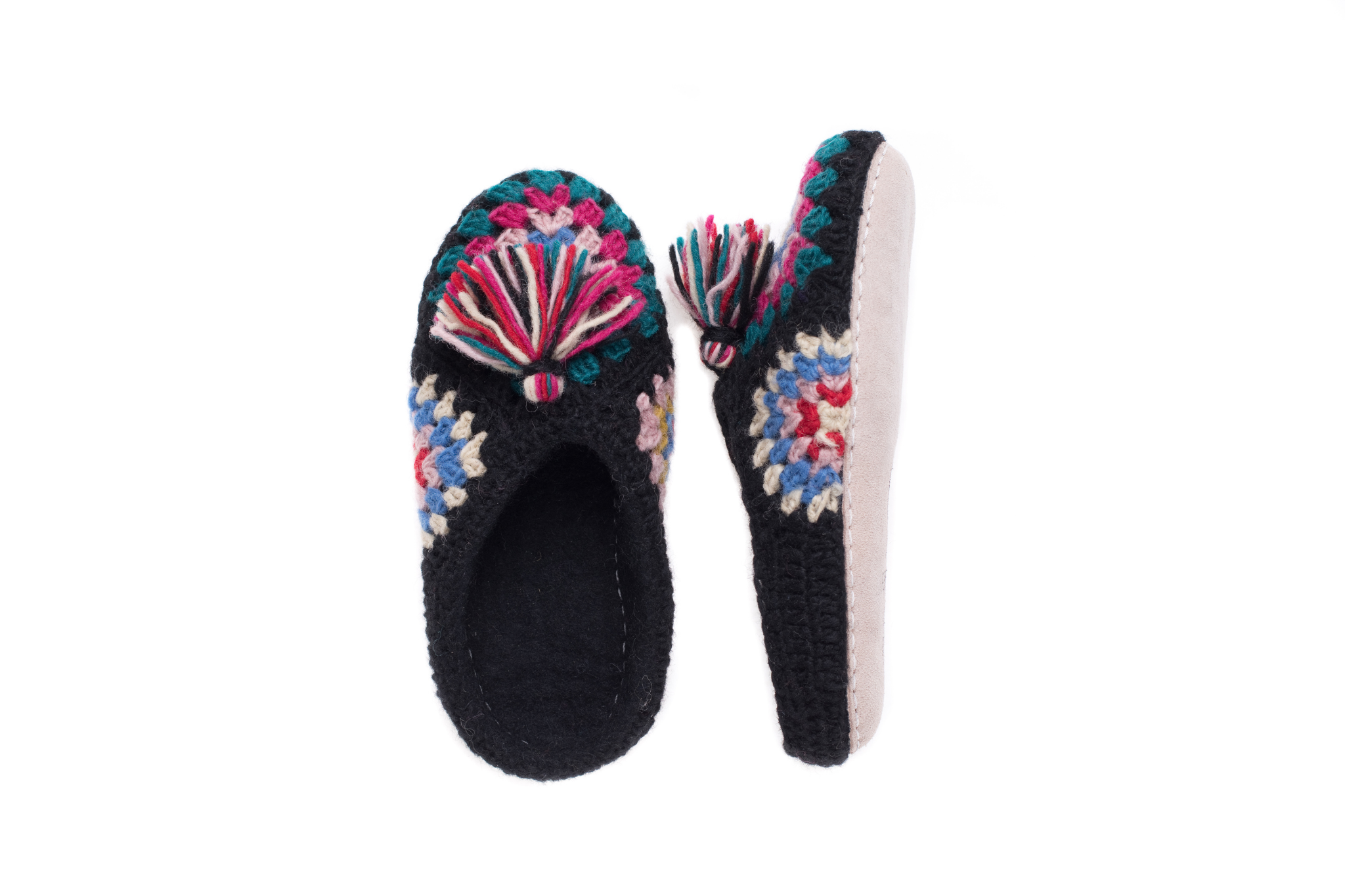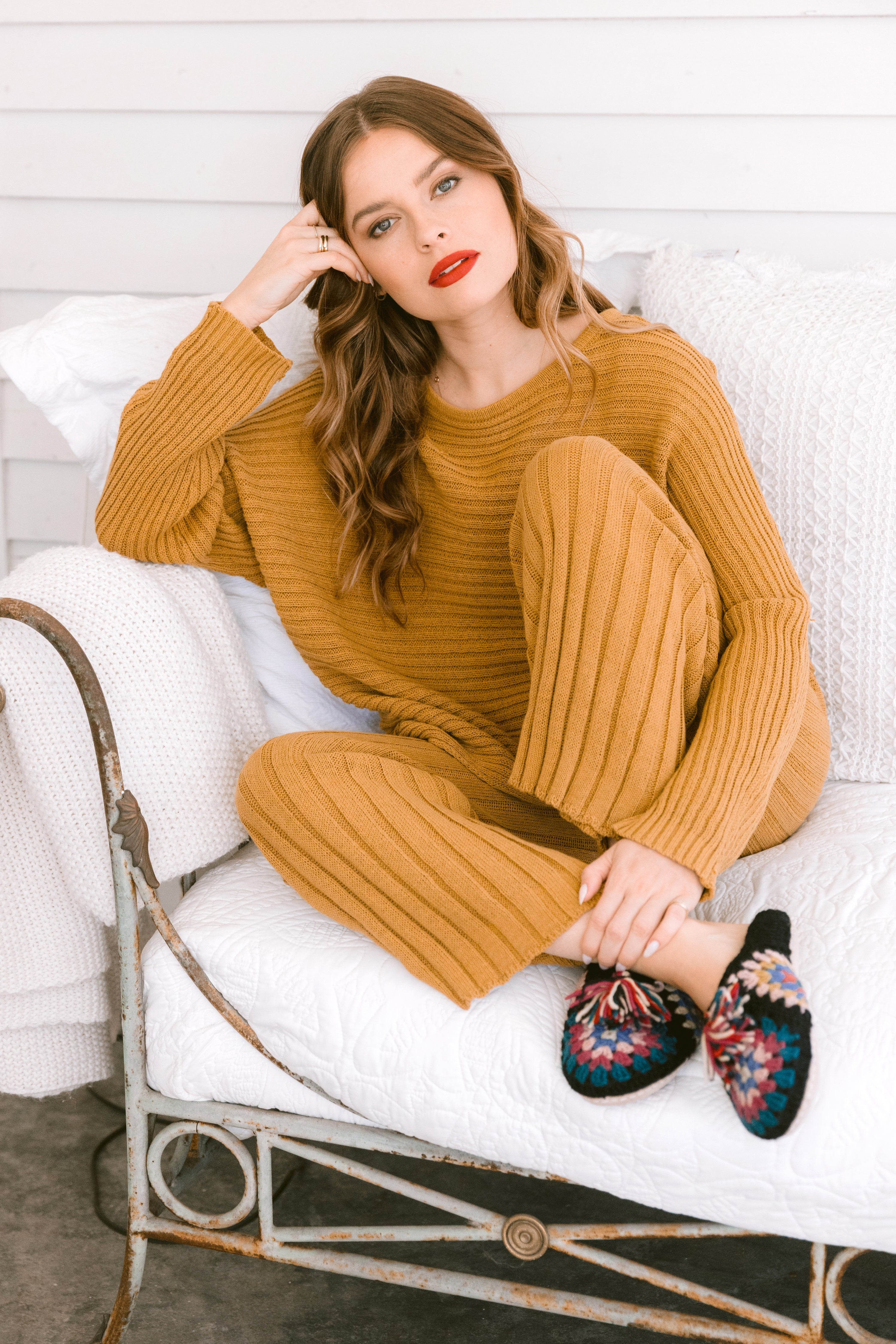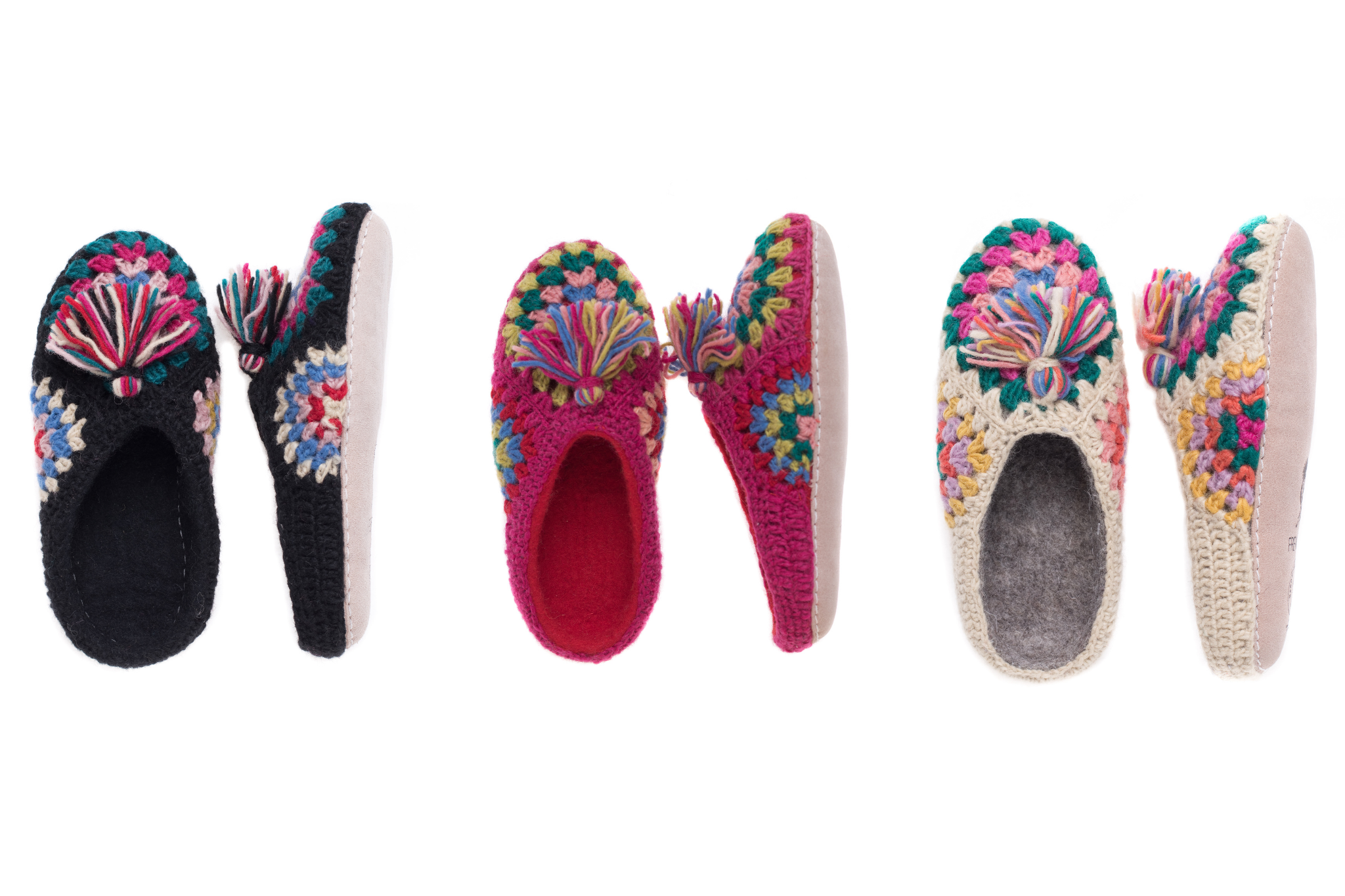 If in between sizes, size up
Brightly hand-dyed yarn, hand-felted and crocheted with granny squares. These slippers are sure to keep your feet stylish, warm, and happy all season long. 100% wool with leather sole.
Sold in sizes XS (6-6.5), S (7-7.5), M (8-8.5), L (9-9.5), XL (10-10.5). 
We know slippers are bit trickier to fit than our knit hats so we are offering free exchanges to find your perfect pair.