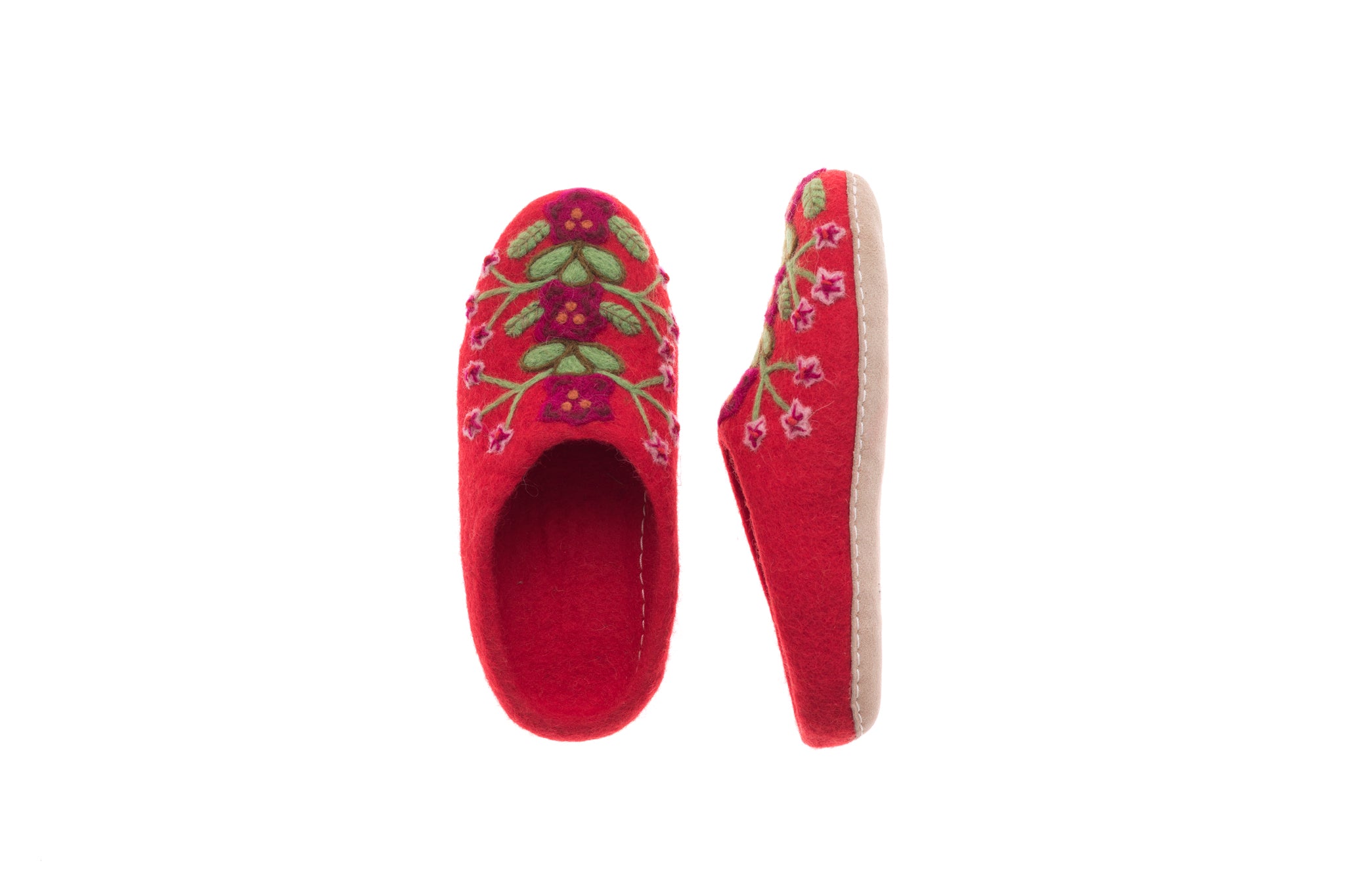 If in between sizes, size up
Take your lovely garden inside with you with these elegant Secret Garden Slippers. Inspired by ornate vintage slippers from the 1920s, each one is hand felted and hand embroidered by artisans in Nepal. Featuring intricate and bright floral embroidered designs that pop against the bright wool. 100% wool and leather sole.
Sold in sizes XS (6-6.5), S (7-7.5), M (8-8.5), L (9-9.5), XL (10-10.5).