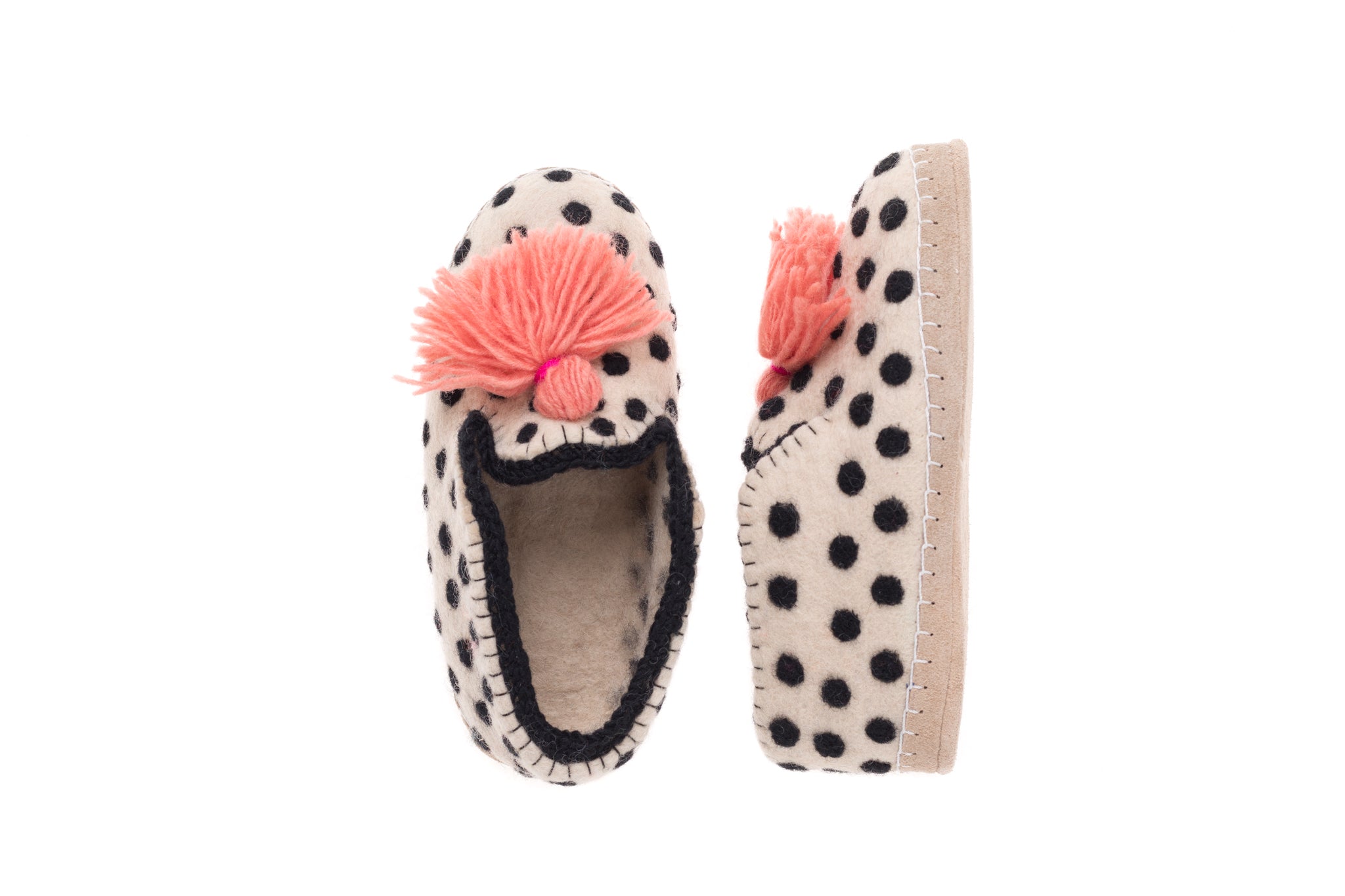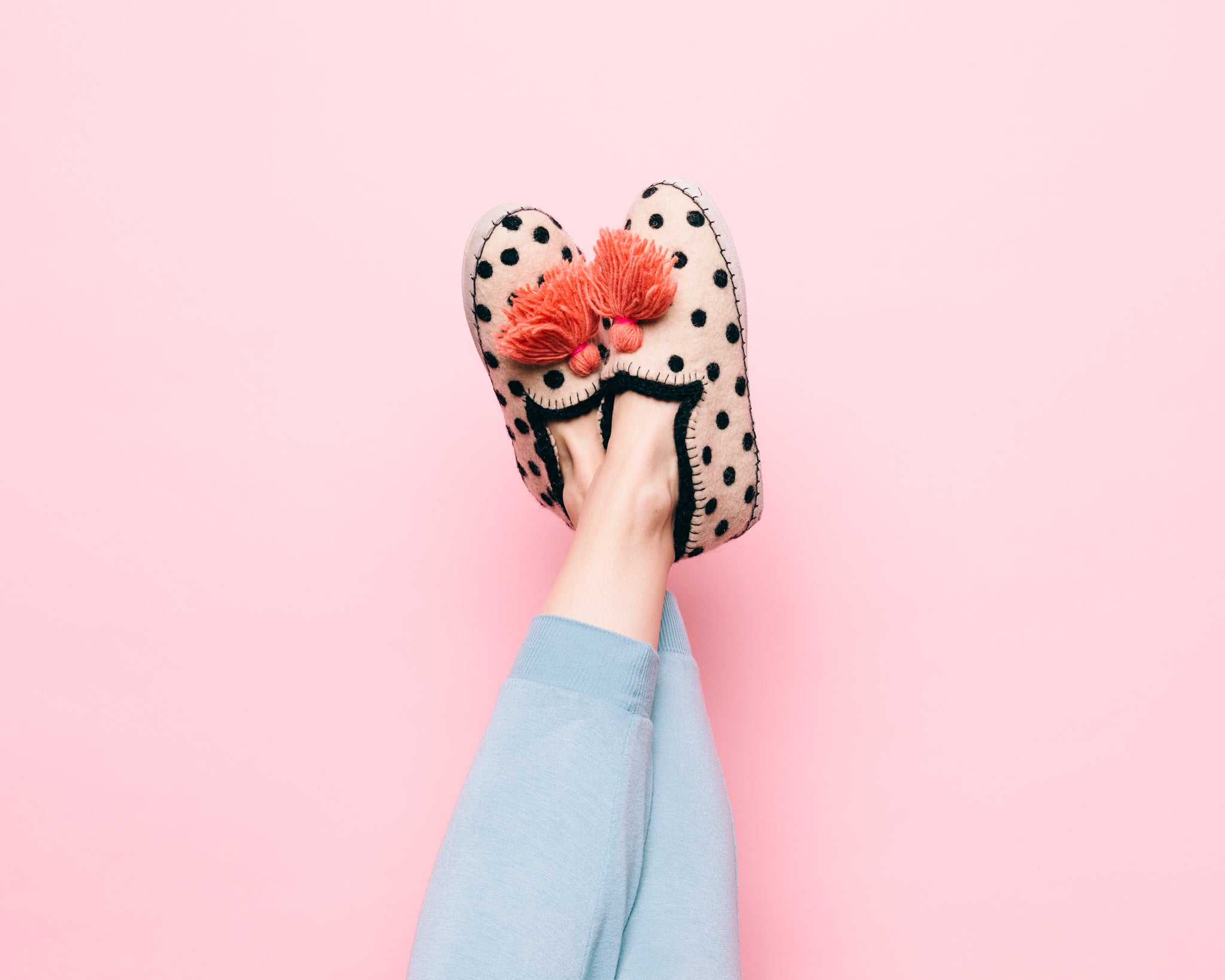 Polka Dot Slippers (Wide)
Runs wide and roomy.
These slippers are no business and all fun and cozy! Bright polka dots and tassels are hand felted and stitched onto this slipper by artisans in Nepal. The bootie style of this slipper brings whimsy and delight to all who wear them. Comfortable and fashionable, these slippers were made for all who want to stay toasty warm in style. 
100% wool and leather sole.
Polka Dot Slippers (Wide)